Snacks in the Library! 
In celebration of Theological Libraries Month, the library is serving refreshments up to Halloween. 
Follow the hashtags #TLM2017 and #CreativeCollab to see what other theological libraries across America are doing to celebrate. The American Theological Library Association is even hosting a contest for the public.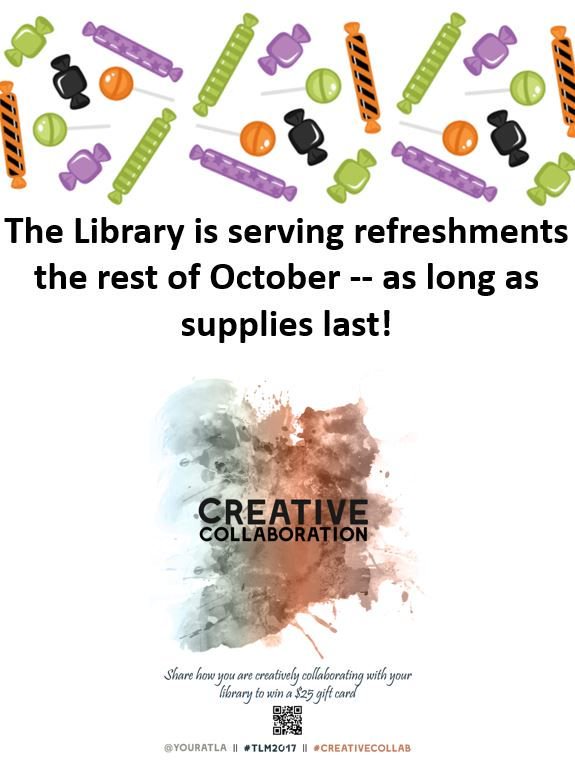 Book Spine Poetry 
Enter to win a copy of Dr. Ellen Blue's IN CASE OF KATRINA by creating a book spine poem. Email your photo of your poem to the library circulation desk at ptslibrary@ptstulsa.edu to enter the drawing. Open to students, faculty, and staff. Earn an extra entry into the contest by collecting library staff bookmarks. See below for details.
Winner will be drawn and announced on October 31st. 
Book spine poetry by Brent Stanfield: 
Collect Library Staff Bookmarks 
In the spirit of collaboration for Theological Libraries Month, the librarians have bookmarks that help you get to know them. Collect all 4 (or 5!) for an extra entry into the drawing to win a copy of IN CASE OF KATRINA. When you collect them, just notify the circulation desk and we will add your entry.
Here is a sample: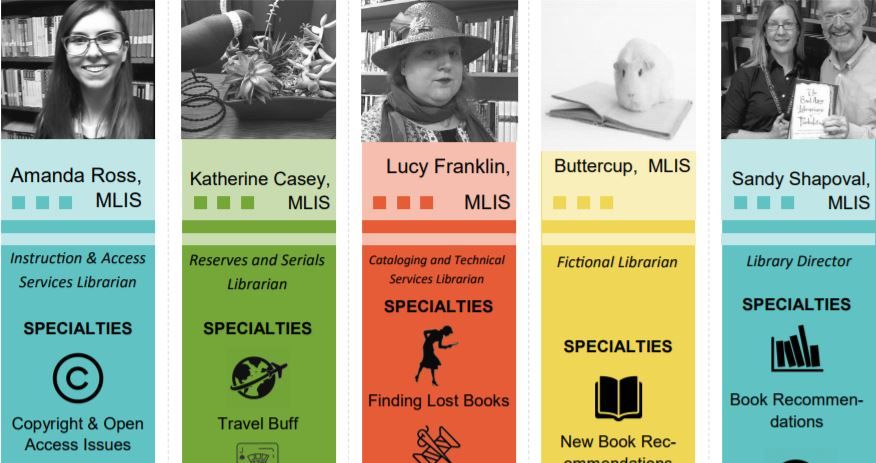 eBook of the Week: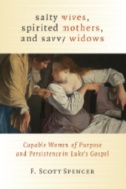 Salty wives, spirited mothers, and savvy widows: capable women of purpose and persistence in Luke's gospel by F. Scott Spencer 
"Engaging feminist hermeneutics and philosophy in addition to more traditional methods of biblical study, Salty Wives, Spirited Mothers, and Savvy Widows demonstrates and celebrates the remarkable capability and ingenuity of several women in the Gospel of Luke. While recent studies have exposed women's limited opportunities for ministry in Luke, Scott Spencer pulls the pendulum back from a negative feminist-critical pole toward a more constructive center. Granting that Luke sends somewhat'mixed messages'about women's work and status as Jesus'disciples, Spencer analyzes such women as Mary, Elizabeth, Joanna, Martha and Mary, and the infamous yet intriguing wife of Lot -- whom Jesus exhorts his followers to'remember'-- as well as the unrelentingly persistent women characters in Jesus'parables." From the publisher. Read now.